MORE THAN 20 YEARS OF EXPERIENCE
WITH THE ILLUSION OF THE FIRST DAY
WE WARM YOUR HOME,
CUSTOM REFORMS
TAX ADVICE ACCOUNTING,
IN GOOD HANDS
Do you need help with property management or any of our services?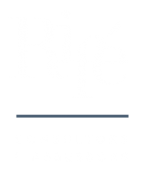 Experts in Advice and
Real Estate Administration
RIFÉ, is a Real Estate Administration and Tax Accounting and Labour Consultancy located in Barcelona. It is a company formed by professionals with extensive experience, which guarantees a direct, personal, formal and professional treatment. RIFÉ Inmobiliario. Dedicated to wealth management, property administration, purchase and sale, rentals, swaps, declarations of new construction, promotions, etc., as well as tax and tax management of real estate. Registered in the Register of Real Estate Agents of Catalonia (AICAT), in the Association of Real Estate Agents (API), as well as in the Association of Property Administrators of Barcelona and Lleida.
RIFÉ Consultancy, manager of advice and management offers a complete coverage in the area of Tax, Accounting and Labour of small and medium enterprises, independent professionals and property owners. Registered in the Guild of Tax, Accounting and Business Management Advisors of Catalonia (G. A. A. F. C. G. E. C.)
Our Services
At Finques Rifé we are specialists in the real estate sector, buying and selling and renting properties. Thanks to our team of professionals we guarantee a totally personalized management and administration. Our main services are: